The Musician's Loft Blog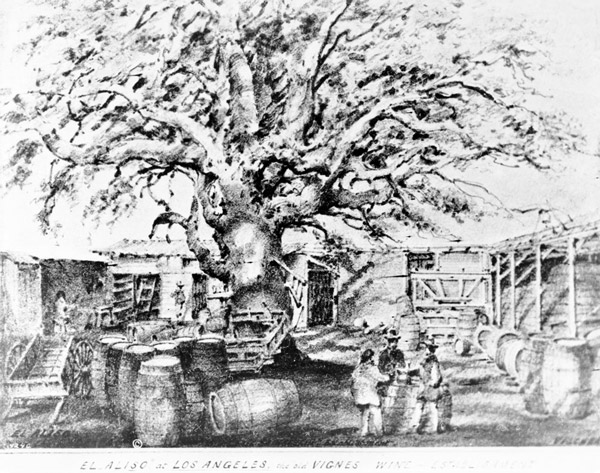 This is the story of the 400-year old sycamore that Aliso St was named for and which also used to be such a feature in early LA and, for a short time, of the Maier & Zobelein Brewery. The tree was 60 feet high and 200 feet wide, making it a dramatic landmark back in the era of single-story buildings.
It's on the right beyond the Plaza in this 1857 photo from Fort Hill:
Finding your way around here can be a real challenge, even when you know the address, so here's a map to help you out.
Click the map for a larger view!
There are several addresses which appear on Both Moulton and Ave. 21, so make sure you're headed to the correct street!