The Musician's Loft Blog
The Musician's Loft
Presents MLL IV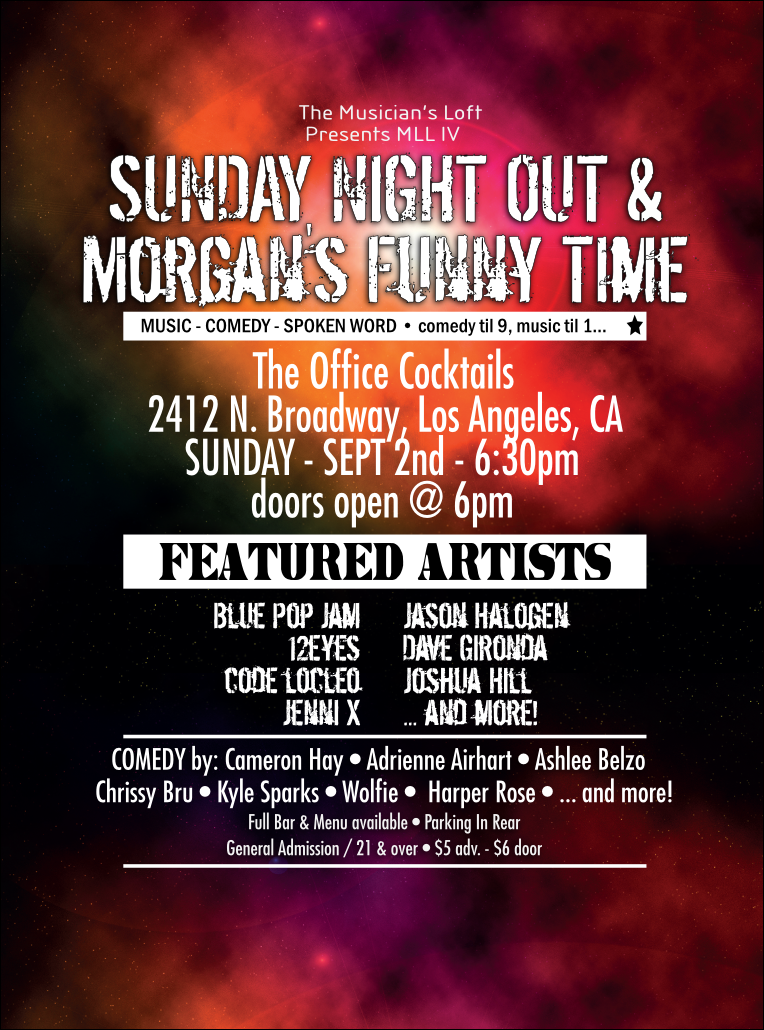 SUNDAY NIGHT OUT w/ Morgan's Funny Time


The Musician's Loft
Presents MLL V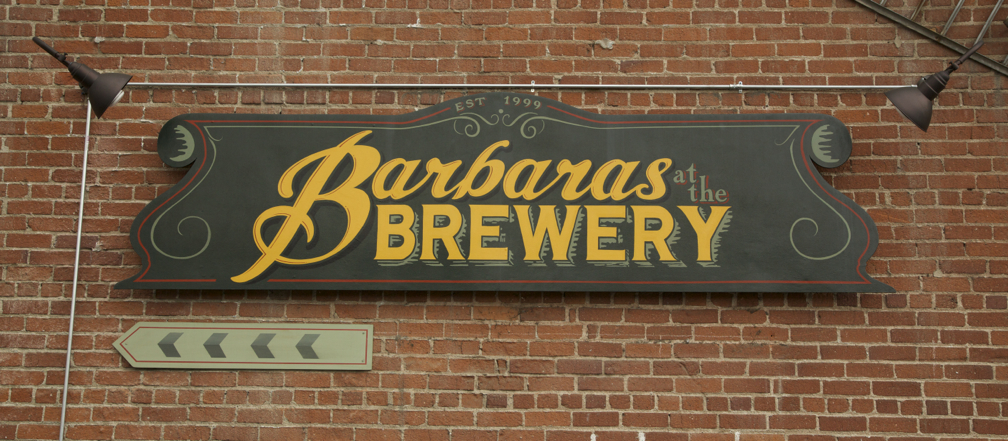 Barbara's is the worst kept best kept secret in LA. Situated in the middle of the Brewery campus, it's been written up so many times its praises are getting to be formulaic; from
LA Weekly
,
BeerAdvocate
, to the myriad social reviews at
foursquare
,
tripAdvisor
,
Yelp
, and of course the "social presences" we're all clamoring for,
Facebook
,
Google+
, &
Twitter
, Barbara's is well known by those in the know. Just so you know.
THE NEW BREWERY
 - Los Angeles Herald - 29 August 1897
GROUND BROKEN FOB ERECTION OF A NEW PLANT
Will Turn Out Sixty Barrels of the Beverage per Day—Eastern Capital Interested '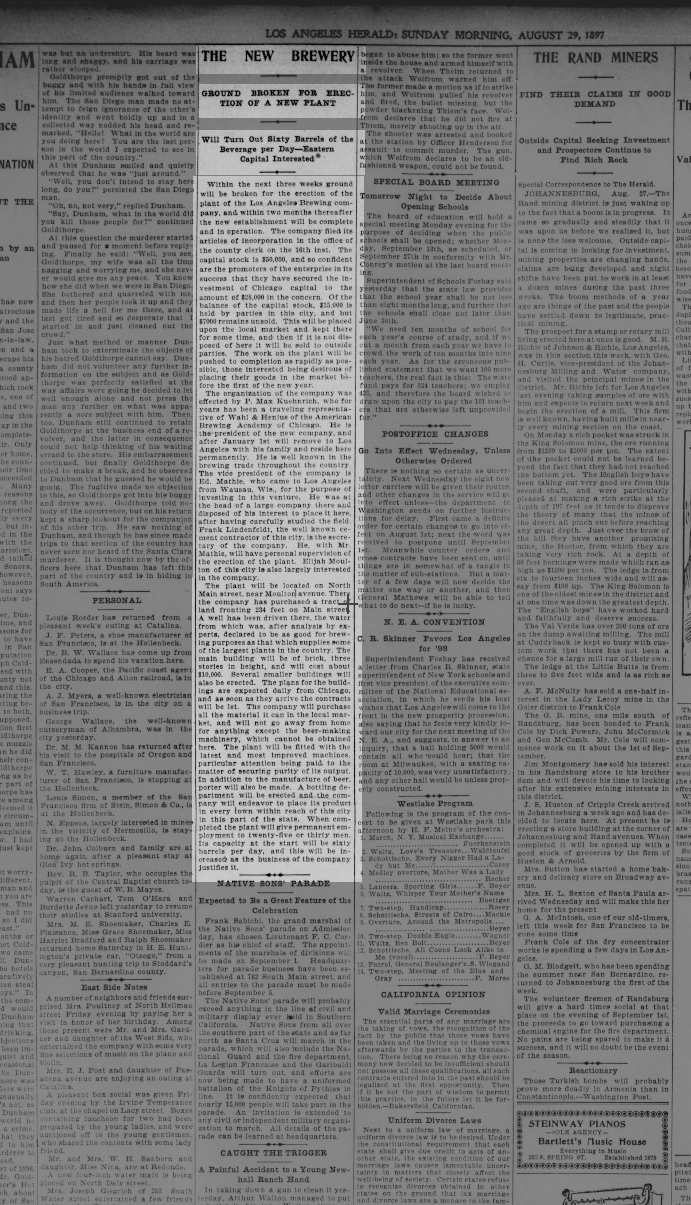 Within the next three weeks ground will be broken for the erection of the plant of the Los Angeles Brewing company, and within two months thereafter the new establishment will be complete and in operation. The company filed its articles of incorporation in the office of the county clerk on the 16th Inst. The capital stock Is $50,000, and so confident are the promoters of the enterprise in its success that they have secured the investment of Chicago capital to the amount of $25,000 in the concern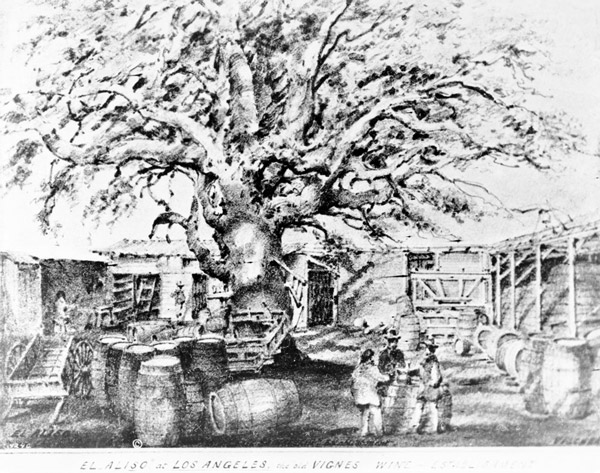 This is the story of the 400-year old sycamore that Aliso St was named for and which also used to be such a feature in early LA and, for a short time, of the Maier & Zobelein Brewery. The tree was 60 feet high and 200 feet wide, making it a dramatic landmark back in the era of single-story buildings.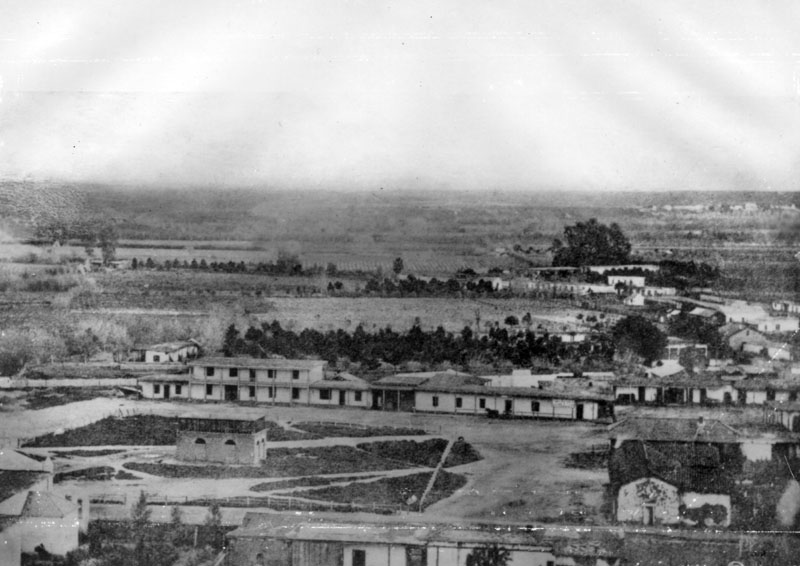 It's on the right beyond the Plaza in this 1857 photo from Fort Hill:
Finding your way around here can be a real challenge, even when you know the address, so here's a map to help you out.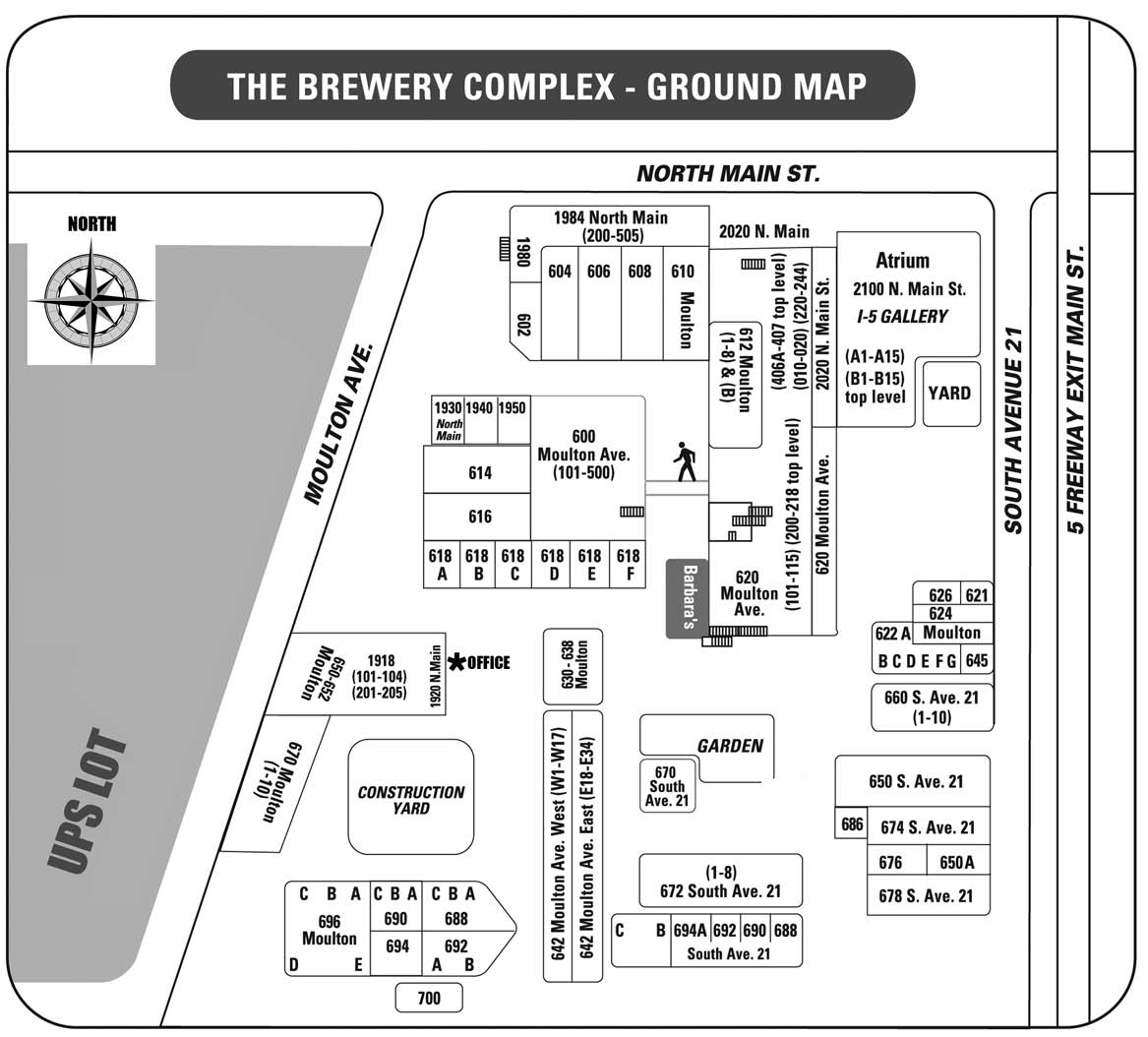 Click the map for a larger view!
There are several addresses which appear on Both Moulton and Ave. 21, so make sure you're headed to the correct street!